Syracuse vs. Arizona State: 2018 NCAA Tournament live stream, TV channel, time, date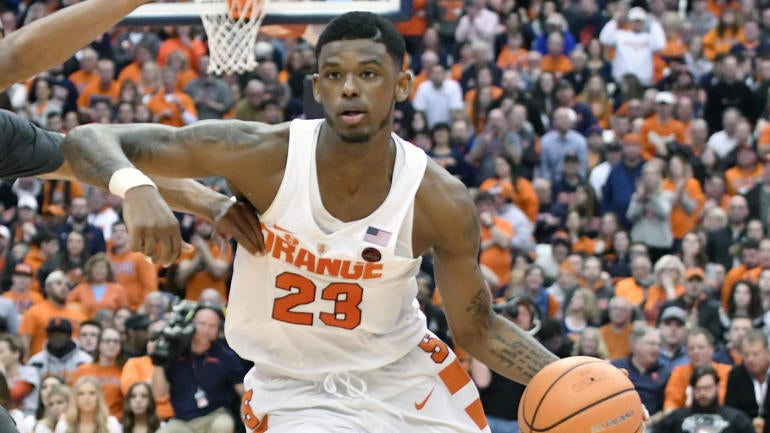 Arizona State and Syracuse are two teams that we sometimes see in the field of 64, but this time around they'll have to fight to get in the opening round of March Madness. No. 11-seeds will play in a First Four game to determine whether they get to play in the first round. Here's how you can watch the game.
A reminder that before the NCAA Tournament begins, you can also play Bracket Games through CBS Sports by creating a pool with your office, family or friends, or filling out your bracket online.
The last two years, SportsLine's computer simulation correctly predicted nine out of 12 double-digit NCAA Tournament upsets in the first round with their computer algorithm. This year they have plenty of upsets again, like one region where you need to pick the 11, 12, AND 13 seeds, and another region with a 4-seed in the Final Four. Click here to see SportsLine's Optimized NCAA Tournament bracket.
Click here to follow updates in our LIVE bracket
About No. 11 Arizona St.
Just the second bid for the Sun Devils since 2009. Tra Holder, Shanon Evans, Remy Martin and Kodi Justice make for a dangerously fun small-ball attack. ASU wants to win in the high-80s.
About No. 11 Syracuse
The last time Syracuse made the NCAA Tournament as a bubble team it got hot and put together a Final Four run, so do not doubt Jim Boeheim. The zone defense has worked pretty well for the Orange this year, but when it doesn't things get tough for a Syracuse team that ranks as a bottom-50 shooting squad.
Viewing Information Live updates
Read More