Sport

Febbre Bertram Derthona: è record di abbonamenti nella storia della società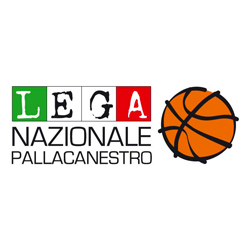 Alla vigilia della partita che segnerà l'esordio stagionale – sabato ore 21 al PalaOltrepo', ospite la gloriosa Mens Sana Siena – il club bianconero festeggia il proprio record assoluto di abbonamenti stagionali, che ha toccato nella serata di oggi quota 550. "Si tratta di una grandissima soddisfazione – considera il presidente Roberto Tava – perché è il segno tangibile che i nostri tifosi stanno apprezzando il grande lavoro svolto nel corso di questi anni. Il numero degli abbonamenti è aumentato progressivamente nel corso degli anni e con esso anche l'entusiasmo intorno alla squadra e alla società. L'aria che si respira in questo periodo sarà di grande stimolo per giocatori e staff a partire da domani sera, quando scenderemo in campo per i due punti in palio. Colgo l'occasione per invitare nuovamente tutti i nostri sostenitori a presenziare alla partita e ad indossare la t-shirt che abbiamo pensato di regalare loro per vivere insieme una stagione che ci auguriamo possa essere foriera di ulteriori momenti da ricordare".Per assecondare questa ondata di passione per i colori bianconeri e per permettere a tutti i tifosi dei Leoni di acquistare il proprio abbonamento, il Bertram Derthona ha deciso di prolungare la campagna abbonamenti per ulteriori due settimane, fino alla data di sabato 20 ottobre.Questi gli orari di vendita degli abbonamenti, nella consueta sede del PalaCamagna:da lunedì a venerdì: 09.00 – 12.30 15.00 – 19.30;sabato: 09.00 – 12.30.Per informazioni, restano attivi gli abituali canali di comunicazione della società, raggiungibile telefonicamente allo 0131 868803 oppure scrivendo via e-mail a segreteria@derthonabasket.it.La società comunica inoltre che la vendita dei biglietti per la gara di domani contro Siena proseguirà anche nella mattinata di sabato, dalle 9 alle 12.30 presso la segreteria del PalaCamagna e dalle 19.30 al PalaOltrepò: sono disponibili le ultime centinaia di biglietti per assistere all'esordio in campionato del Bertram Derthona.
© Riproduzione riservata
Read More
Leave A Comment
More News
Disclaimer and Notice:WorldProNews.com is not the owner of these news or any information published on this site.