Transfer news: 'Riyad Mahrez is worth £75m' - Robbie Savage sounds window warning to Liverpool and Arsenal | Goal.com
Liverpool and Arsenal have been warned they will have to dig deep for Riyad Mahrez, with Robbie Savage saying the Leicester winger is worth £75 million.
The Algeria international is reported to be registering on the transfer radar at Anfield and Emirates Stadium as a proven creative influence in the Premier League.
Liverpool have already lost Philippe Coutinho to Barcelona during the winter window, while Arsenal are bracing themselves for the seemingly imminent departure of Alexis Sanchez.
Related Mahrez the wrong option to replace Coutinho at Liverpool - Owen Riyad Mahrez to Liverpool would be a hit, says Steve Nicol 'Nothing new' on Mahrez transfer, insists Claude Puel 'I don't think Mahrez would want to go to Arsenal' – Wise
Mahrez could be targeted by Jurgen Klopp or Arsene Wenger as they seek to bolster their respective ranks, but both have been informed that inflated fees mean that the 2016 PFA Player of the Year will not come cheap.
Former Leicester midfielder Savage told Radio 5 Live: "I'd say Mahrez is worth £75m.
"[Virgil] Van Dijk has gone for £75m and he's a defender.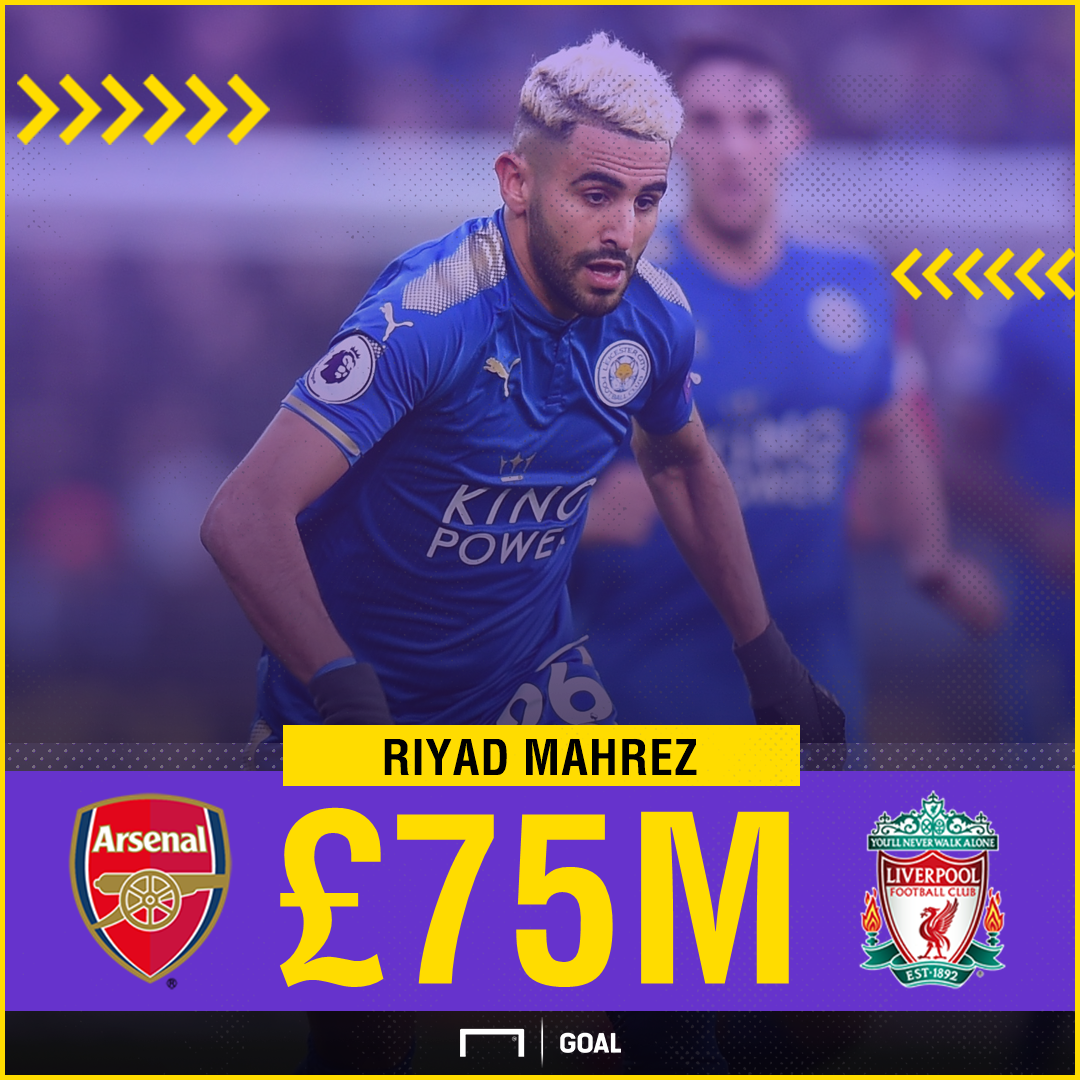 "Mahrez was PFA Player of the Year two years ago and he's won the Premier League so why is he not worth £75m?
"The hardest thing to do is to create chances and score goals in the league."
Mahrez has shown that he can offer both of those qualities within English top-flight competition.
Article continues below
He netted 17 times as Leicester swept to a remarkable title triumph back in 2015-16, and has looked back to something resembling his best form this season.
The 26-year-old has scored eight goals across all competitions this term, while also providing seven assists in the Premier League.
Opinion on whether he is the right man to fill the shoes of world-class talents at Liverpool and Arsenal remains divided, but it could be that he is offered a chance to prove his worth on such a stage before the latest transfer deadline passes on January 31.
Read More